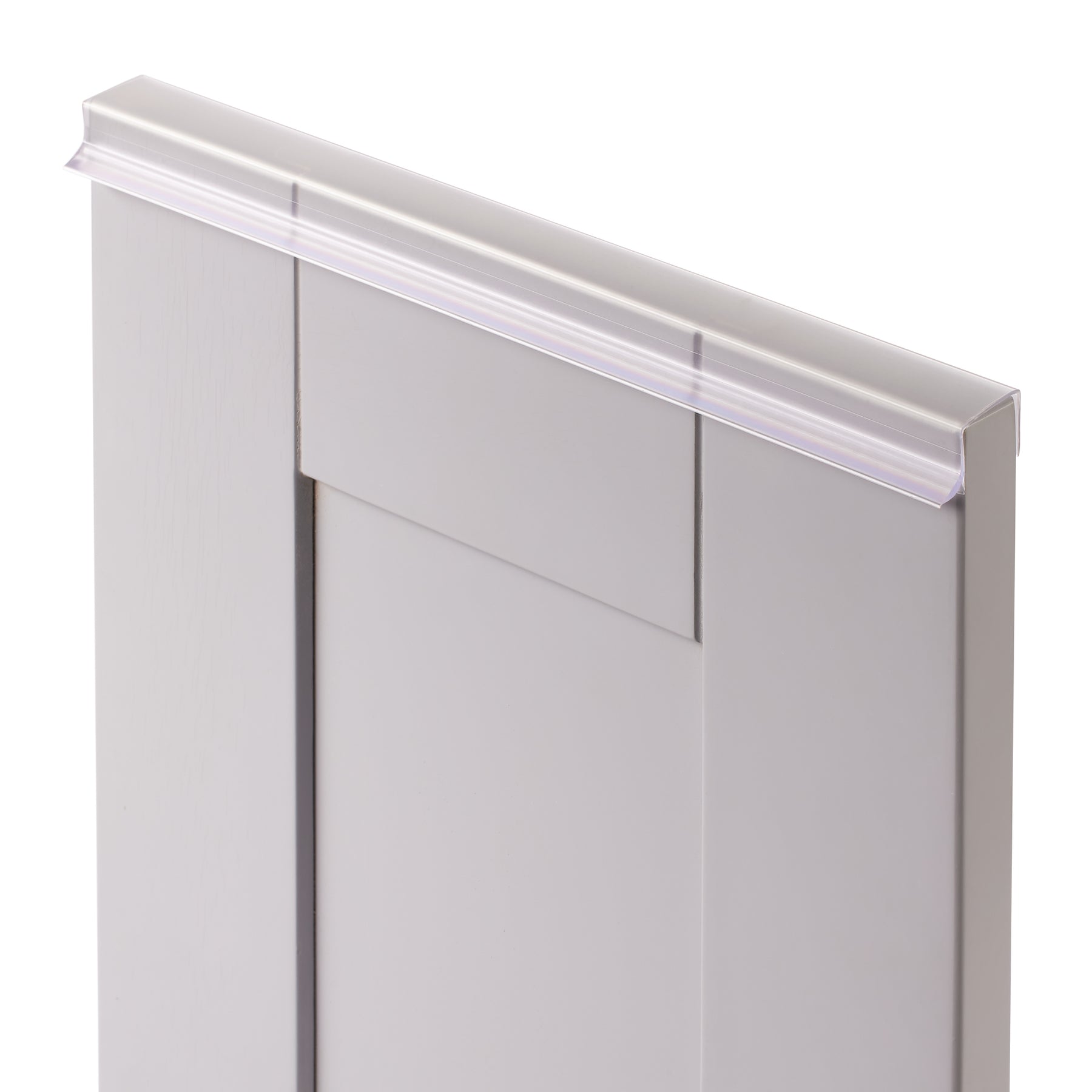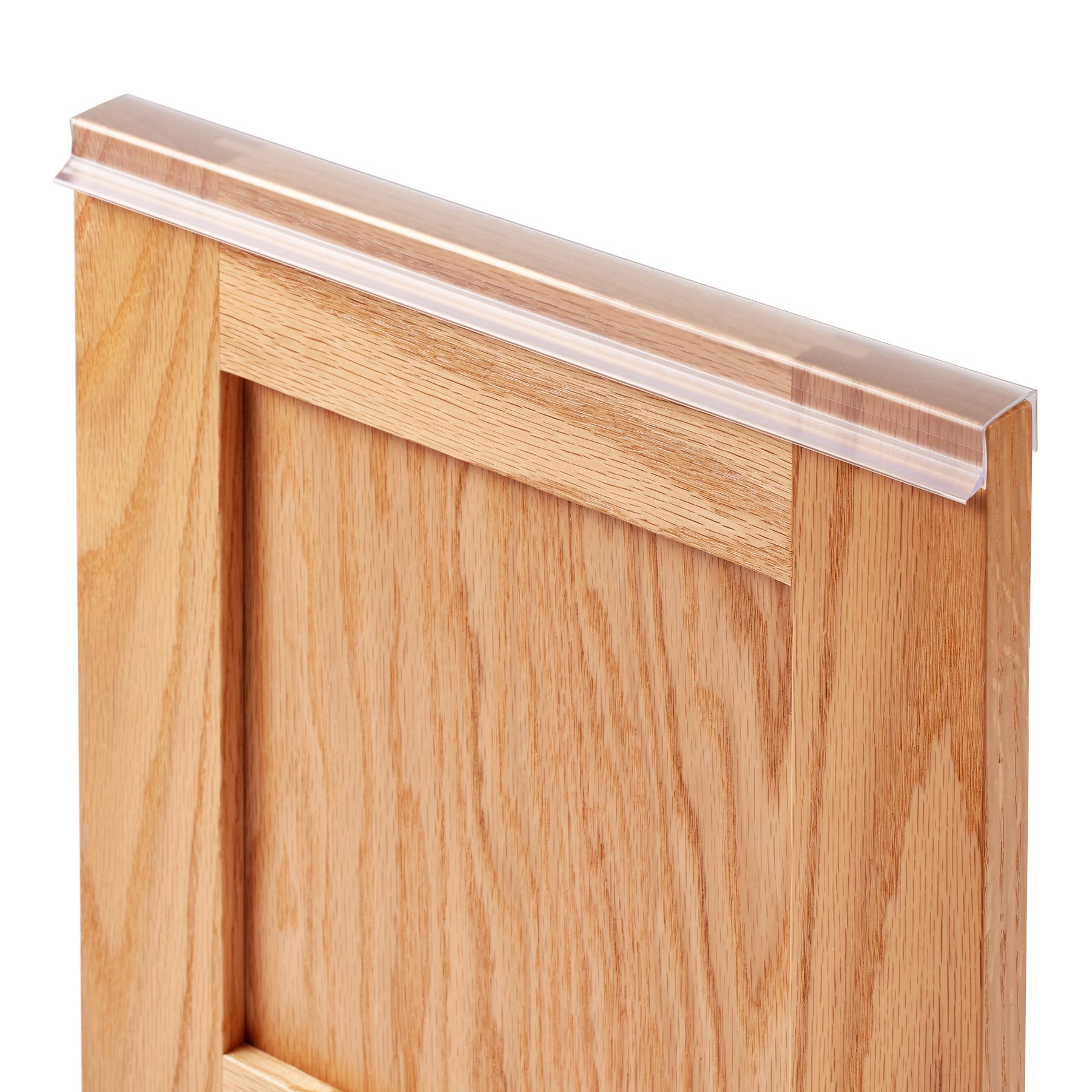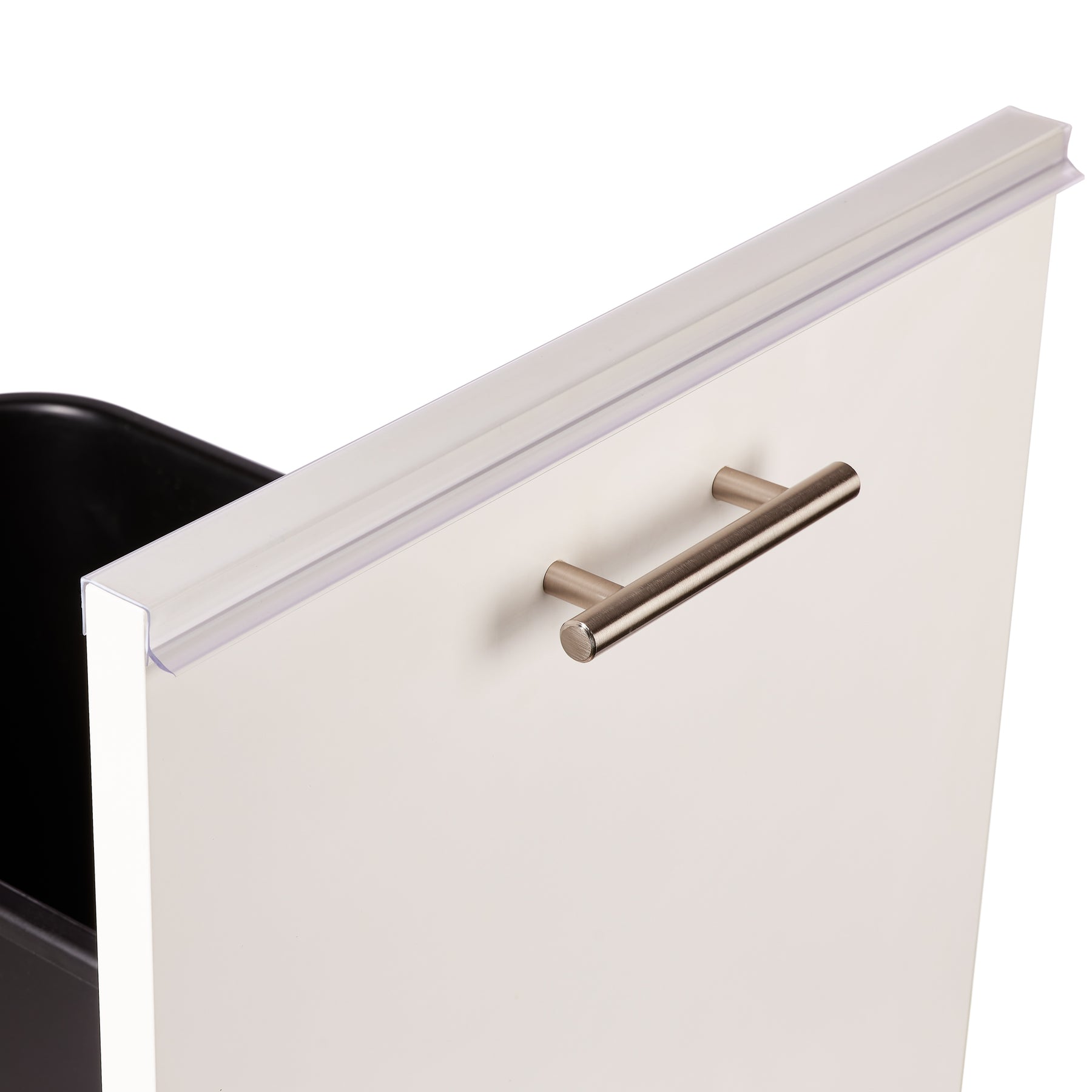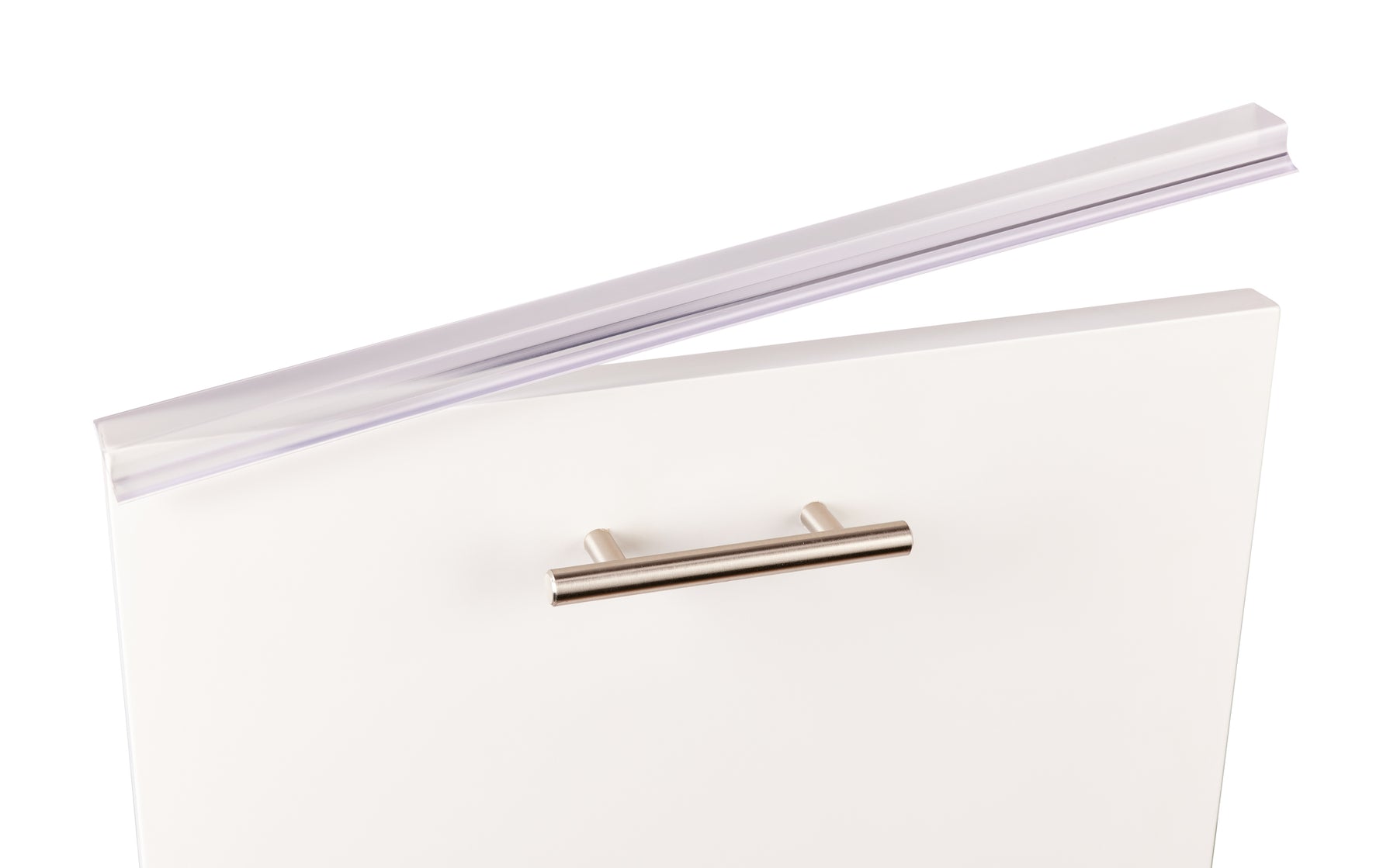 Drip Ramp - Cabinet Hero Door Edge Protector
The Drip Ramp is a versatile kitchen cabinet protector specifically designed for high moisture areas under the sink or on Trash Pull-out doors. The flexible water diverting ramp redirects liquid that would normally pool on the top edge of the cabinet or run along the cabinet face by forcing it outward way from the cabinet. The Drip Ramp will fit cabinet doors or drawer fronts that are 3/4″ to 13/16" thick measuring  18″, 24" or 36" wide. Choose your length preference above.
Vigorous testing was done during research and development to create the most effective and practical water diverting ramp. Water smoothly glides off the protector without leaving any water beads or droplets behind, ensuring your cabinets are entirely free from any water damage. The ramp is made of a soft, flexible PVC material to ensure it is safe in all environments. 
2 Products In 1!

– Reversible Cabinet Hero offers:




Streamline Option

(great for high-traffic areas and to divert gunk in your trash pull-out drawer.)




Drip Ramp Option

(for water areas like under sinks to divert drips away from the cabinets.)

Easily Trimmable: All of our products are made to be cut to size and perfectly fit your particular cabinet doors & drawer fronts.

Style Design: Flat top edge/Euro cabinet design (as shown in the photos).

Color: Clear/Transparent

Soft Flexible drip ramp, safe for pets and kids.

This product

is a cabinet door protective cover,

not an accent piece. It can/should be removed to reveal clean cabinets when you have guest's over to visit.
All of our products are backed by our 30 day Stress-Free Guarantee. If you are not 100% satisfied with our products they can easily be returned for a full refund. For more information please visit our Refund Policy Page.
Do you love your kitchen? Do you want to protect this investment in your home and keep it looking new? With Cabinet Hero you can guard your kitchen cabinets from water, dirt, grime, and scratches. The extra protection will extend your cabinet's life and reduce wear and tear. Simply slide our kitchen cabinet protector on the top of each cabinet and you will have your drawers and doors looking new for years to come. Have company coming over? Just slide them off in seconds and show off that new kitchen. Cabinet Hero products are also great for model home showings and rental units.
Don't let your kitchen down. Protect it today with Cabinet Hero!
Length: 18″, 24" or 36"
Quantity: 2 Pack
Color: Clear/Transparent
These have saved my painted cabinets! I use them on all of the drawers/cabinets right under the countertop to prevent water damage and they work great. I've also had them installed permanently on the faux drawers right under the sink since this is where most of the damage would occur.
Love them!
My painted cabinets were being damaged so I touched up the paint and purchased the drip ramp to protect them. The slimline weren't deep enough because my cabinet doors have a bevel and the customer service team suggested this. Works great!!
Perfect for Sink and Trash Cabinets
My old cabinet and trash pull out were very worn from the everyday use. I look forward to keeping my new cabinets looking new for longer with the help of the Cabinet Hero.
Worked Well
I used this for a kitchen pull out trash bin which gets a lot of use and the cabinet finish (white) was beginning to wear. It is a soft plastic that can be cut to size (had to cut it shorter in length). I had to also notch out space for the handle but this turns out to be a plus because it holds it in place. The product was the perfect solution to my particular need.